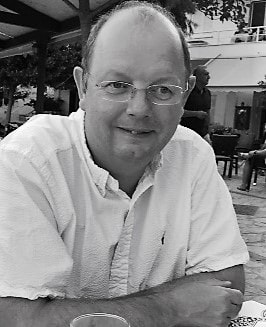 David Turnbull
Director
david.turnbull@resolvit-uk.com
David has over 25 years of IT experience covering a number of business sectors including; Finance, Logistics and Retail. His Business and IT experience covers the full range of disciplines including; Process Design, Application Development, Infrastructure Deployment, Programme Management and the Service Management disciplines.
His depth and breadth of knowledge allows him to quickly engage the separate 'towers of expertise' within organisations and quickly turn them into a cohesive programme team.
Dave uses his multi discipline skill-set to deliver complex business, legal and compliance programmes for major Financial institutions, with a sharp lens on business value realisation.
Neil Wilson
Director
neil.wilson@resolvit-uk.com
Neil has 25 years experience in the management of infrastructure delivery and is renowned for his ability to recover difficult situations, identify how they can be turned around and deliver results quickly. In 2013 he managed an internal cloud project that won Best Institutional Infrastructure Initiative at the Banking Technology Awards, and in 2015 won the FSTech Storage Solution of the Year for leading a tier-1 banks strategic storage transformation project.
He has managed permanent teams of over 350 technical and business management staff split over multiple locations.
Neil also has deep integration and divestment experience having been part of the successful core management teams on three of the largest such programmes undertaken in the UK